CONTENTS
HOMEPAGE
Homepage
Gallery
Painting Courses
Biography
Frequently Asked Questions
Articles/Publications
Contact
Demo Charges
Exhibitions
Links
Resources for Artists
Instagram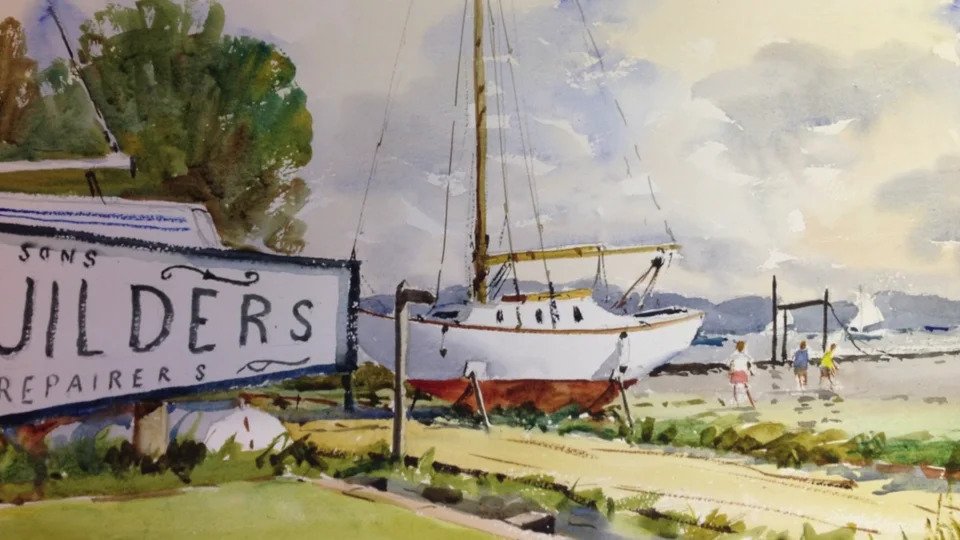 Andrew appears in a new video from
Town House Films
about mastering the art of mixing greens for painting landscapes in watercolour.
You can download the video from Vimeo
.
Mixing the right type of green for landscape painting is the bugbear of many an artist. Getting tone right for the season, making sure the shades of green all work together. Just look in nature how many greens there actually are. In this film, not available on any DVD, popular teaching artist Andrew Pitt reveals his foolproof techniques for mastering the mixing of greens. He demonstrates his three options and then paints a simple landscape using all three methods.
~~~~
View Andrew's
latest works on Instagram
. If you're interested in purchasing a picture, please
contact Andrew for details
.




~~~~



Published in December 2008, Andrew Pitt's first instructional DVD "Watercolour: Pure and Simple" , filmed and produced by Town House Films, in the artist's Suffolk studio and on location near Andrew's home, at Blythburgh and Walberswick. Contact Andrew to purchase a copy.