HOMEPAGE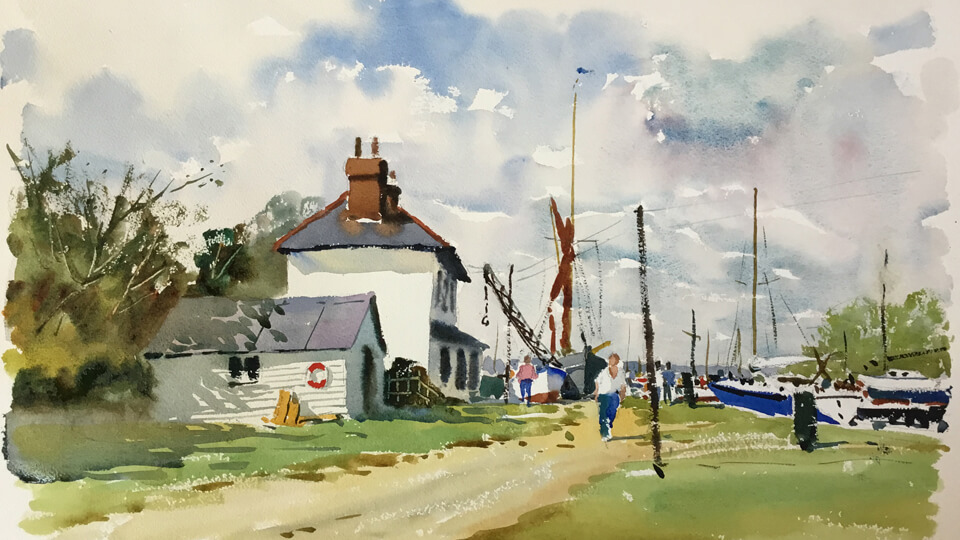 2020 A video for students preparing to go on residential painting courses, offering guidance and a full-length demonstration of how to paint in fresh, loose watercolour. Filmed on location in Andrew's studio in Southwold.
Available to watch for free on YouTube.
~~~~
Seasons and Reflections: Limited Edition Now Available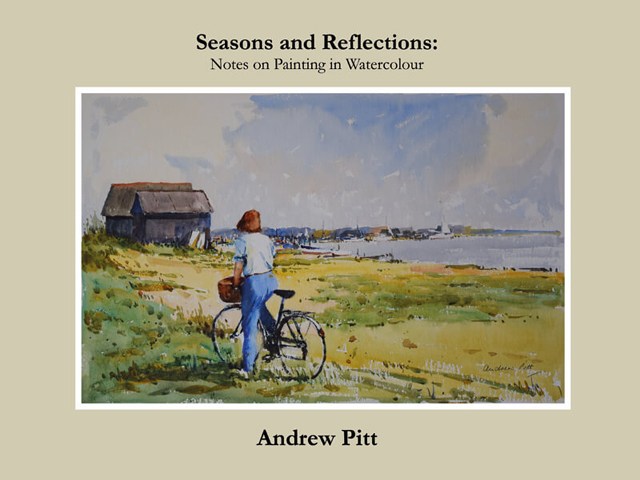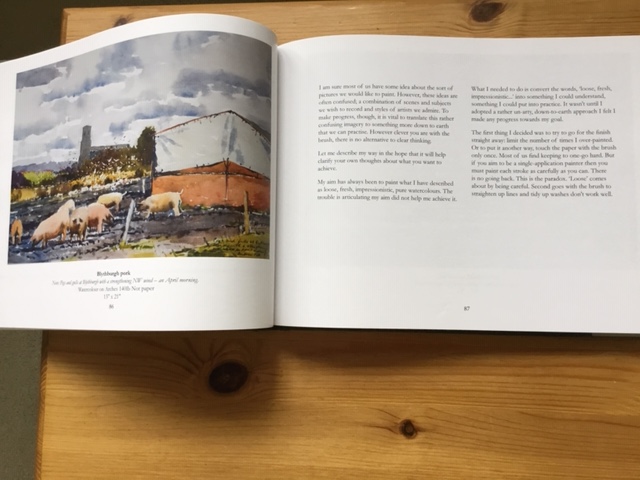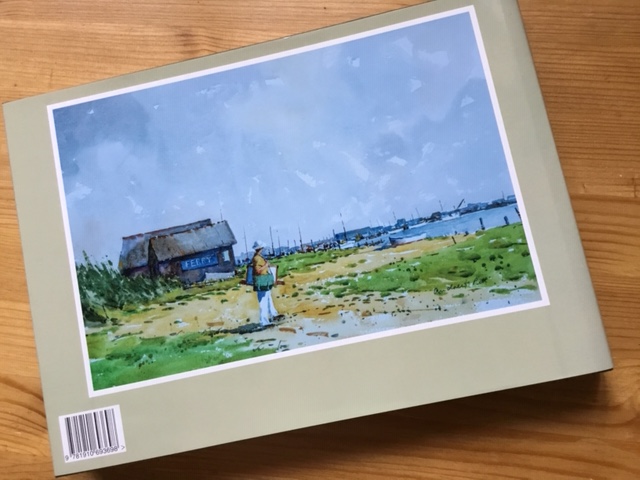 Andrew's first book, Seasons and Reflections: Notes on Painting in Watercolour is now available in a 270-page limited edition hardback with 160 illustrations of original watercolours by Andrew.
If you are interested in purchasing a copy - £30, package and delivery in the UK is free - please email for further details to: info@andrewpitt.co.uk. If you live outside the UK I can quote delivery costs separately.
About:
Watercolour painting is endlessly fascinating and frustrating. After a life time of painting in the medium Andrew Pitt, artist and tutor, shares his experiences of what it is like to teach yourself to paint. The author strips away the needless complications and focuses only on what is necessary and sufficient.
Painting in watercolour is simple; that is not the same as easy. Without resorting to gadgets and one-off trick techniques Andrew explains clearly the importance of understanding drawing, tone, edges, colour and texture. For people new to painting the problem is what you think you need to know and what it is essential to know are different. This book concentrates on how to look and render your vision in a direct simple way; how to communicate visually with watercolour. It is not what you look at, it is what you see. The major emphasis is on simplicity. Using simple painting equipment, a simple range of colours and brushes, and using a simple, direct painting approach the text and illustrations demonstrate the power and sincerity of simplicity.
There are plenty of illustrations to inspire, covering a wide range of subjects. Andrew Pitt believes students should avoid techniques which restrict what they can paint. The emphasis is on painting clean, fresh watercolours which celebrate the subject and retain the unique characteristics of watercolour so many people find attractive.
This is not a conventional how-to painting book; there are already plenty of books which describe how to lay in a large wash, for example. However, the author thinks the best method of learning to paint is not to spend time doing boring practice exercises but get on with painting pictures. Accept many will be unsuccessful but all will be enjoyable. There is little to beat the satisfaction of painting the occasional winner.
What people have said about the book:
"I have been struck by your wonderful writing style. You manage to sound like someone engaged in an ordinary, everyday conversation with the reader. Information is conveyed in a manner that is completely natural, unpretentious, simple, direct and clear (just like you). This down-to-earth tone creates a sense of rapport. The reader almost feels as if he knows you, almost as if you were an old friend. This is a remarkable achievement and makes the book a genuine pleasure to read." - ES
Email to buy a copy for £30 including free postage and package
~~~~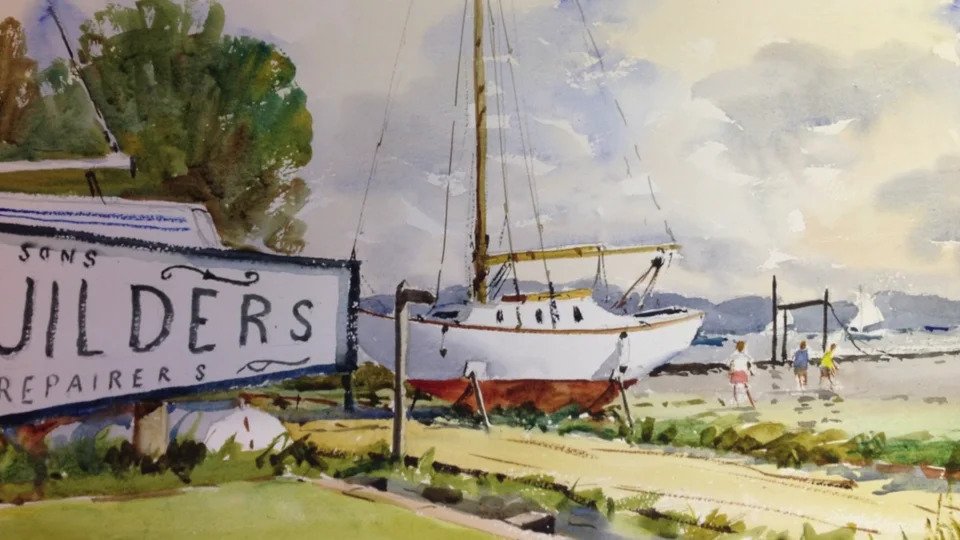 Andrew appears in a new video from
Town House Films
about mastering the art of mixing greens for painting landscapes in watercolour.
You can download the video from Vimeo
.
Mixing the right type of green for landscape painting is the bugbear of many an artist. Getting tone right for the season, making sure the shades of green all work together. Just look in nature how many greens there actually are. In this film, not available on any DVD, popular teaching artist Andrew Pitt reveals his foolproof techniques for mastering the mixing of greens. He demonstrates his three options and then paints a simple landscape using all three methods.
~~~~
View Andrew's
latest works on Instagram
. If you're interested in purchasing a picture, please
contact Andrew for details
.